Visit the Kinetico Water Systems website to:
How To Protect Yourself From Lead In Water
Learn how lead can contaminate your home's water, its effects, and how Kinetico can help safely treat lead-contaminated with water

What is Lead?
Lead is a natural metal that is found both in the natural environment and in man-made materials such as lead-based paint, batteries, ammunition, pipes and solder. Many years ago, higher levels of lead were found in products such as paint, gas, solder and ceramics. Due to health concerns relating to lead poisoning, levels in these types of products were reduced and restrictions were put into place. It has been shown that by reducing the lead levels in these items, the levels in our blood has also decreased.
Get A Free In-Home Water Test
Lead in your water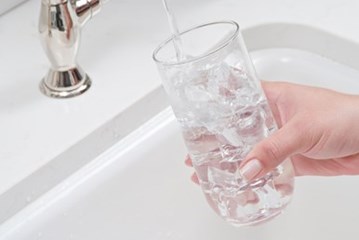 In recent years, conversations about lead-contaminated water have been increasing. With examples such as Flint, Michigan and Newark, New Jersey; we see the importance of having better and safer water. 
As water travels to your home, it is possible that chemical reactions can occur between the water itself and the plumbing materials that are used in the pipes and faucets. These reactions can corrode the metal pipes, fixtures, and joining agents (solder) introducing these metals, including lead, into the water supply. This typically happens in older pipes as they continue to age. You could also have lead pipes within your home. We saw this example in Flint, Michigan, where the water was found to be very corrosive to lead. The lead then leached into the water from lead pipes and solder.
According to the CDC, lead rarely occurs naturally in water because it is usually introduced into the water from the delivery system. Even though it may not happen naturally, well water may still contain lead. Older wells may have lead in the "packer element, which helps seal the well, or in submersible pumps that may contain leaded-brass parts. Once the Water reached the home, like city water, well water is susceptible to pipes and fixtures in your home that may contain lead that can leach into the water.
There is not a taste or smell associated with lead in drinking water, so it may be difficult to realize your water might be contaminated. It is important to determine your potential exposure to lead so you can take proper precautions. Test to see if you have a lead water line in your home by following these steps.
Locate your water meter. (This can be inside or outside of your home)
Locate the water line that goes into the water meter. (This will have a valve on it)
If this water line is metal, scratch it slightly with a coin or a key. What color is it?

Orange or copper: You likely have a copper water line. 
Silver or grey: Continue the follow these steps.

Use a magnet on the pipe. Is it magnetic?

Yes: You likely have a galvanized steel water line.
No: Continue to the next step.

Did it scratch easily?

Yes, it was soft: You likely have a lead water line.
No, it was hard: You may have a lead water line. Further confirmation will be needed.
Use this test on other pipes if you are unsure if you have lead pipes in your home.
If You Believe Your Water Has Elevated Levels of Lead Or You Are Unsure
Boiling your water will not remove or filter lead from your water and can potentially increase it's concentration.

How to Reduce Lead Exposure
According to the EPA, city-supplied water can have lead levels up to 15 Parts Per Billion (ppb) before corrective action must be taken; but they also state that anything above zero ppb can be potentially hazardous, especially to children. If you believe that your child has had exposure to lead in drinking water, contact your healthcare provider who will help recommend further actions. 
If you do not have a water filtration system in your home, the CDC recommends to thoroughly flush your plumbing of water that has been sitting in the pipes. This can be done by running cold water for 1-2 minutes before use for drinking or cooking. Hot tap water can have higher amounts of lead.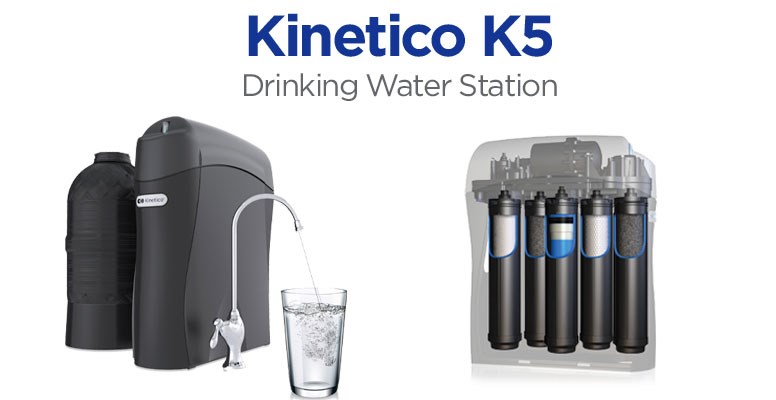 How can Kinetico help with lead in water?
You can protect the water that you and your family drink at home is to install a water filtration device. Reverse Osmosis is one of the most effective ways to reduce lead in your water supply. Kinetico's reverse osmosis systems, like the K5 Drinking Water Station, is third-party certified to significantly reduce lead in water at your home.
Contact your local Kientico dealer to get a Free Water Test or a Quick Quote